At Foothills Retirement Solutions, Our goal is to help our clients save money.
We help businesses reduce risk and help families to protect and preserve their financial futures.
Meet Ken Catledge
After 21 years in the Marine Corps, Ken strives to continue his commitment to service throughout his client relationships. He believes a meaningful client-advisor relationship is found in interpersonal communication and exceptional customer service. He is excited to put his experience to work, helping more families pursue financial stability!
OUR PROCESS
We have developed an immersive, client-centric approach that incorporates your current assets, future needs, and long-term goals to craft a financial strategy to pursue your financial goals. Let us take you through the core steps of our process as we partner with clients to craft personalized plans that envelop both short and long-term financial goals.
CONTACT US
What does it take to retire? How do I make the most of my assets? These are some of the questions Foothills Retirement Solutions can help answer for retirees and soon-to-be retirees. Click below to contact us today and see how we can help.
Find Your Way to Retirement
Download our Retirement Roadmap to help develop your retirement income strategy. This free guide will help determine the ages you may want to pay special attention to. If you're looking for some basic guidance, you can check out our resources page to learn more.
As you walk through your financial journey, you may need a trusted partner who puts your interests first. We incorporate our primary values of trust and integrity into every step of our client relationships, helping to ensure that you feel confident and supported as you make the decisions that will impact your future.
We are proud to help support our clients through their most important milestones: buying a home, saving for the college education that will set their children on the path to success, and, ultimately, retirement. Our partnership goes deeper than investments and portfolios; we help our clients support their loved ones and can help create the fulfilling life they have envisioned.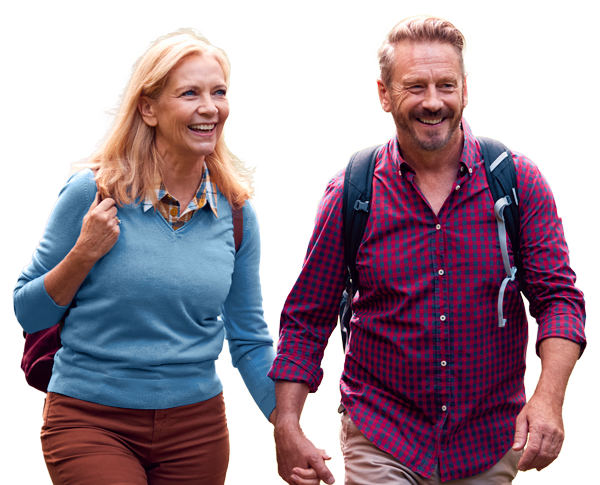 We adhere to our core values of trust and integrity to cultivate an ongoing partnership with each of our clients. Together, we will work to create a roadmap to guide you toward the future you envision.
To provide each client with peace of mind
To build long-term and personal relationships that transcend mere financial advice
To help each client craft the life they have imagined, enjoy a fruitful retirement, and leave a legacy for their loved ones
Get the right financial
strategy for you!
Confused about how to determine your investment risk level? Discouraged because you don't know how much you should put towards your retirement?

We can help you learn to invest confidently with our FREE Online Tool!
Create your investor profile, then match it to a strategy designed for investors like you.
Find your suitable
investment strategy!
If you're like 93% of Americans, you're looking forward to retirement. But are you really prepared for what lies ahead? Our free e-book can help you find out. Register today to receive your copy of "Retire Happy: A Simple Guide to Your Next Big Adventure."